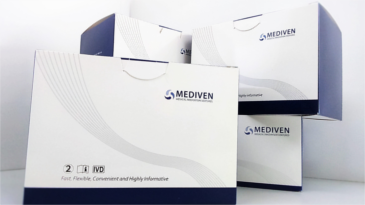 ProDetectTM Rotavirus Rapid Test is a rapid immunochromatographic test for the qualitative detection of rotavirus in human feces samples.
The test utilizes antibodies specific for rotavirus to selectively detect rotavirus from human feces samples. The test is performed by applying the patient sample to the sample well of the cassette and observing the formation of colored lines.
Product Code:

PR-GAST-1

Detection:
Specimen:
Kit Content:

Test cassette
Disposable pipette
Sample collection tube with extraction buffer

Test per kit:
25
Fast: 
Test results in 10-20 minutes.
Flexible: Qualitative detection of rotavirus.
 Convenient: Rapid, 24 months shelf life at room temperature.
 Highly Informative: Intra-assay and inter-assay precision have been detected correctly for >99% of the samples.
Have questions?  Ready to order?
Call us now at: +604-6562824
Or
Please submit the form below
ProDetect™ Rotavirus Rapid Test