Events
3rd October 2017
Medic East Africa 2017
---
3rd August 2017
Family Medicine Scientific Conference 2017
---
22rd April 2017
ECCMID 2017
---
3rd April 2017
Medlab Asia Pacific 2017
---
31rd January 2017
Arab Health 2017
---
3rd September 2016
Updates in Microbiology 2016
---
9th-11th August 2016
27th National Scientific Conference
---
8th August 2016
Hospital Seberang Jaya 
---
12th-14th July 2016
Myanmar Phar-Med Expo 2016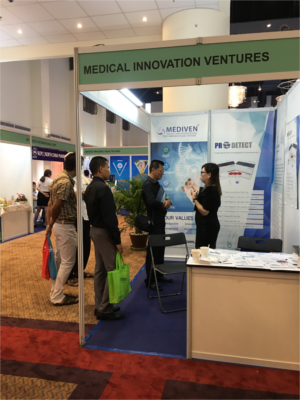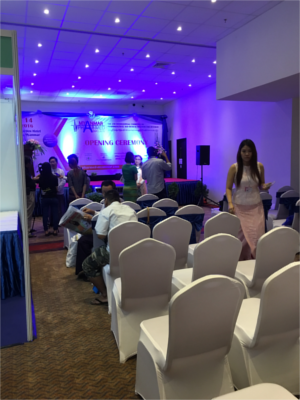 ---
22nd-24th March 2016
Medlab Asia Pacific Exhibition and Conferences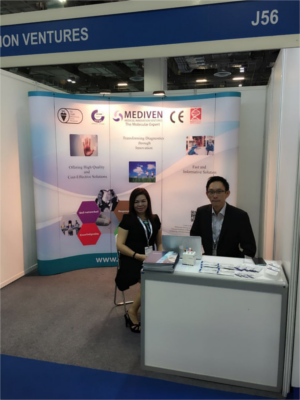 ---
5th December 2015
Sambutan Hari AIDS Sedunia 2015 Sabah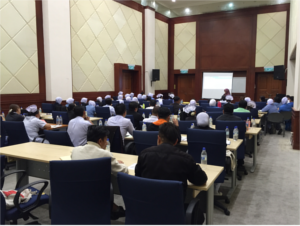 ---
5th December 2015
Sambutan Hari AIDS Sedunia 2015 Pulau Pinang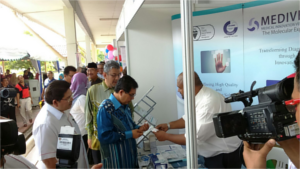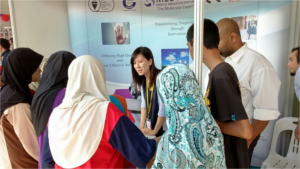 ---
16th-19th November 2015
MEDICA 2015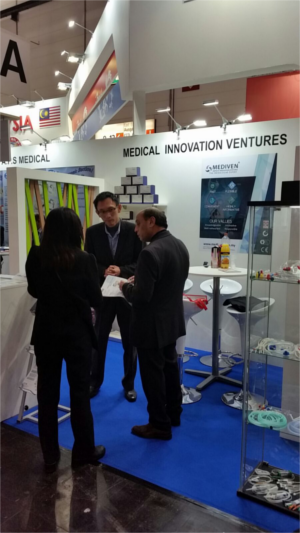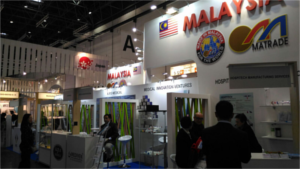 ---
10th-12th September 2015
Medical Fair Thailand 2015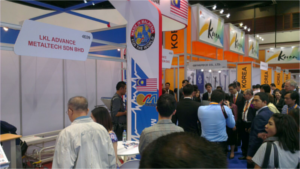 ---
7th-9th September 2015
4th Asia Pacific Conference on Public Health 2015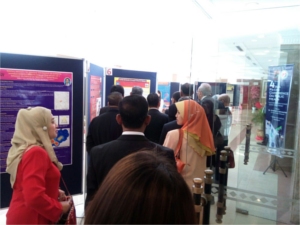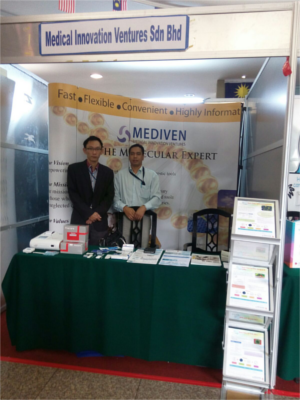 ---
17th-19th August 2015
6th Perak Health Conference 2015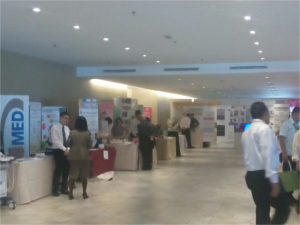 ---
6th-8th April 2015
18th Southeast Asian Healthcare & Pharma Show 2015 
---
1st December 2014
World AIDS Day 2014 
---
6th July 2013
Press Releases
Mediven's innovative diagnostics changes paradigm of personalised medicine. 
Read More 
27th December 2017
Science & Innovation: The definitive diagnosis.
Read More 
19th November 2017
Mediven obtains CE-IVD mark for Leptospirosis diagnostic kit. 
Read More 
20th February 2017
Mediven Receives CE Mark for Molecular, Rapid Immunoassay Tests. 
Read More 
8th June 2016
Mediven gets CE-IVD mark for molecular diagnosis kits.
Read More
8th June 2016
Mediven's MDx Tests Get CE-IVD Mark.
Read More
23th October 2015
Malaysia's Mediven gets CE-IVD certification for molecular test kits.
Read More
19th October 2015
Malaysia strives to get strong in IVD sector: Analyst. 
Read More
20th Feburary 2014
PM unveils RM26.9b ETP projects, three Economic Corridors.
Read More
17th November 2012
20 ETP and Corridor projects to contribute RM10.08 billion in GNI, investments of RM26.09 billion and create 64,282 jobs by 2020.
Read More
16th November 2012
myMetro:Business : SEBANYAK 64,282 peluang pekerjaan dapat diwujudkan menjelang 2020 menerusi 20 projek baru yang diumumkan semalam dengan 11 daripada projek itu membabitkan Bidang Ekonomi Utama Negara (NKEA)
Najib umum 20 projek ETP, 3 koridor ekonomi RM26b.
Read More
16th; November 2012
SinarHarian:Business:Najib general 20 ETP projects, three economic corridors RM26b
ABN News:Najib umum 11 projek ETP
Pusat Berita Cari: National News:20 ETP projects generate RM10.08b
Utusan:GE-13:ETP to maintain momentum
The Edge:Update 2:PM announces 20 ETP projects worth 26b
27th March 2012
Awards
Mediven gets Frost & Sullivan
Entrepreneurial Company of the Year
award.
Read More
8th June 2016