R & D Services
Mediven provides custom molecular and aptamer development services. With our know-how and patents, we develop and manufacture: 
Modified endpoint, endpoint and real-time PCR tests for the detection of diseases and organisms.
DNA and RNA aptamer-based tests as alternatives to antibodies
We also have in-depth experience and knowledge in chemical surface modification for the development of sensors in bioengineering
Mediven provides these services to address several key areas in the diagnostics market:
To increase accessibility of the industry to key platform technologies such as PCR, aptamers and bioengineering
To provide faster development of diagnostics so that better diagnostics can reach those who need them most
To develop aptamers as enhancements or replacements for antibodies as aptamers have higher sensitivity and are more cost-effective to manufacture in the long run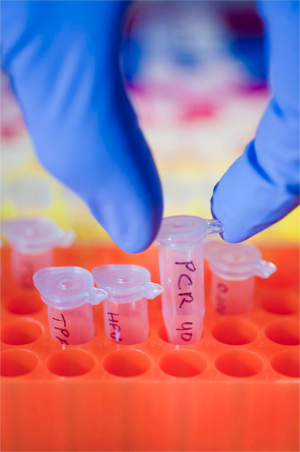 Mediven provides custom aptamer development services.
Why replace antibodies with Aptamers? 
Antibodies are protein-based, which are mostly unstable, while aptamers are highly stable nucleic acid based molecules
Antibodies are big molecules with size above 150kDa while aptamer size is in the range of 20kDa.
Antibodies are unstable molecules and hence development, manufacturing, and shipping are extremely challenging. Aptamers, on the other hand, are stable, and hence easier and more cost-effective to develop, manufacture and transport.
Discovery time for antibodies could be 6 months or more, while aptamers can be identified in weeks.
In vivo animal-based production processes are needed for antibodies while aptamer production processes are in vitro and synthetic.
Antibody modification is restricted and uncontrollable, while aptamer modification is convenient and controllable
Antibody work is based on lock & key basis and depends upon pockets of binding on targets while aptamer binding is based on surface recognition mechanism.
Contact Us
Medical Innovation Ventures Sdn. Bhd (Mediven)
Plot 88F, Lintang Bayan Lepas 10,
Bayan Lepas Industrial Park,
Bayan Lepas Free Industrial Zone Phase 4,
11900 Bayan Lepas, Pulau Pinang, Malaysia.
Tel: +604-3052730 / Fax: +604-3052730