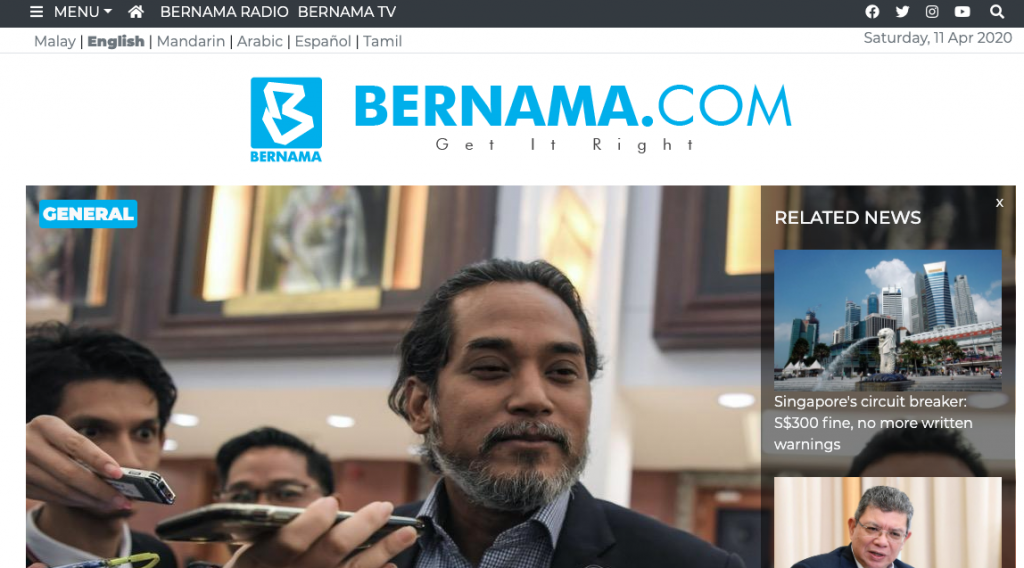 Credits: Bernama
PUTRAJAYA, 25 March 2020 — The Ministry of Science, Technology, and Innovation (MOSTI) and the Higher Education Ministry (KPT) today announced the formation of a Special COVID-19 Screening Team to conduct tests in 10 diagnostic laboratories.
MOSTI Minister Khairy Jamaluddin said the tests involved diagnostic laboratories at research institutes including a mobile laboratory under MOSTI, institutions of higher learning (IPT) and university hospitals.
He clarified that the setting up of the special screening team was agreed upon at a MOSTI-KPT meeting on March 20.
At the same time, a standard protocol is being drafted in collaboration with the Health Ministry (KKM) for use by all centers," he said in a statement today.
He added that in line with the extension of the Movement Control Order (MCO) until April 14 as announced by Prime Minister Tan Sri Muhyiddin Yassin, MOSTI is implementing several initiatives to help stem the spread of the virus.
One of them is to expedite the COVID-19 diagnostic test kit evaluation process, which is developed by the Medical Innovation Ventures Sdn Bhd (Mediven) and funded through the Malaysia Technology Development Corporation (MTDC)," he said.