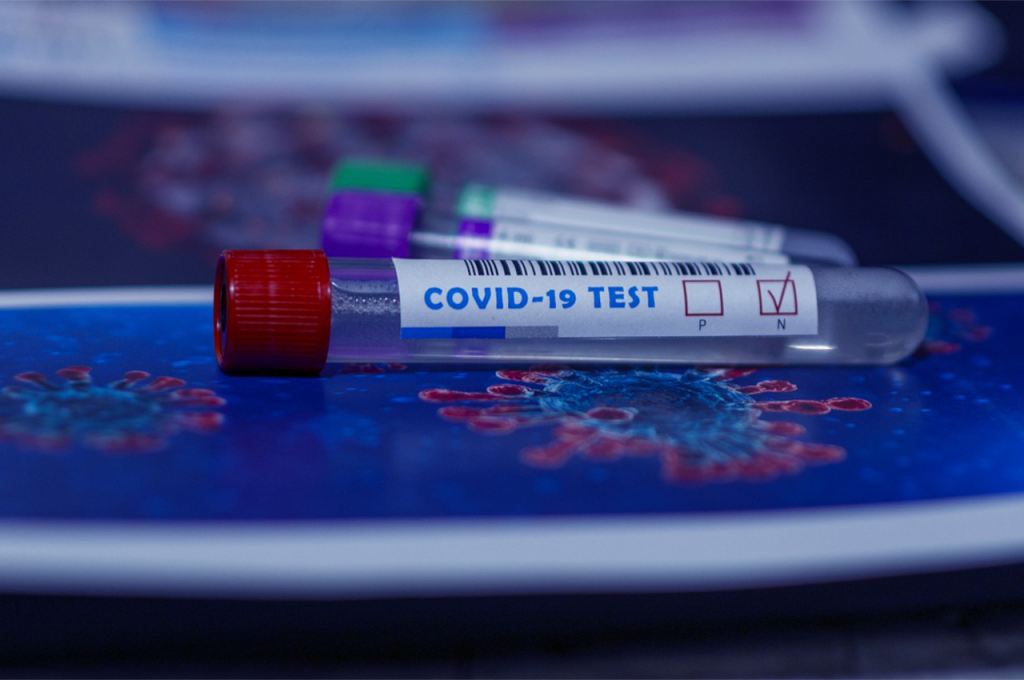 The void in the supply chain of COVID-19 tests is getting deeper as the rates of incidences and fatalities related to this new coronavirus are rising worldwide. The demand for real-time RT-PCR COVID Test kits is growing in particular due to the pandemic gripping the world created by this new coronavirus, named as SARS-CoV-2 since PCR tests are getting recognized for detecting it accurately and specifically in various clinical samples.
Global efforts to meet the unprecedented demand for millions of PCR tests for Covid-19 diagnosis have resulted in the entry of a growing number of new tests in the market, thanks to the efforts of regulatory bodies across the world to fast-track their approval processes.
In the USA, for example, Emergency Use Authorisation (EUA) is offered to COVID-19 diagnostic tests to improve the testing capacity in the country. Though more tests are now available, the huge gap between the demand and supply of these tests is increasing as days go by.
"Test, Test, Test"
In March this year, the Director-General of the World Health Organisation (WHO) offered simple advice to all countries to contain the outbreak: "Test, Test, Test". Since asymptomatic patients inadvertently play a key role in spreading the disease, it has become imperative for the governments to focus on accurate and early detection of patients as well as potential carriers of the new coronavirus.
Only a few Asian countries have illustrated the ability to implement this strategy, though. A good example is South Korea, which performed more than 5,800 tests per million persons within the nine weeks after identifying the first case in the country.
The major factor that adversely affected the preparedness of many countries in the West, including the USA, to handle the crisis effectively is the acute shortage of tests. Even though numerous diagnostic tests have currently been developed and made available at record speeds, no country currently has the number of tests needed to contain the outbreak.
Roche's Cobas SARS-CoV-2 test was the first commercial test to receive EUA by the US FDA. The company initiated shipment of 400,000 tests on 13th March to a network of hospitals and reference laboratories across the United States. Roche also mentioned in a statement its plan to ship additional 400,000 tests per week.
Soon after, Thermo Fisher Scientific began shipping its tests as well, after receiving EUA from the FDA, and announced a plan to immediately ramp up production to about 2 million tests per week, which can be further increased to 5 million tests a week. Other companies that received EUA from the US FDA for COVID-19 tests include Quest Diagnostics, Quidel Corporation, LabCorp, and Hologic.
APAC Firms Stepping up
In spite of the steps taken for fast-tracking the approval processes, there is an acute shortage of tests and all countries are struggling to expand their testing capabilities. In March, the global demand for COVID-19 tests was estimated to be about 700,000 per day by industry analysts in South Korea. The demand was forecasted to increase by at least 7-fold in later months.
In this context, many diagnostic companies in the Asia Pacific (APAC) region are stepping up their efforts to fill the void in the supply chain of COVID-19 diagnostics. For instance, South Korea is one of the world's biggest producers of coronavirus test kits currently. Five diagnostic companies in the country are producing RT-PCR tests that enable testing of 135,000 people a day in the country.
[box title="" border_width="2″ border_color="#81d742″ border_style="solid" align="center" ]
APAC diagnostic firms are expanding their production capacities to meet the growing demand for COVID-19 testing, worldwide.[/box]
These companies are receiving demand from all over the world, outstripping their supply capabilities. South Korea's Kogene Biotech, for example, applied for EUA in March in the United States for their COVID-19 tests after they received the request from the US FDA. The company is already exporting its tests to over thirty countries. Many diagnostic companies in the region have cut back the production of other tests to focus on the production of COVID-19 tests and are hiring part-time workers to scale up their production capacities.
Mediven Responding to the Supply Chain Void in Malaysia
In Malaysia, Mediven has been at the forefront in the efforts by the government to combat COVID-19. We have addressed the issue of acute shortage of RT-PCR tests for COVID-19 diagnosis by developing our own tests. We have launched two RT-PCR-based tests in March this year for fast and accurate screening of SARS-CoV-2 and differentiating it from other influenza-like illnesses (ILI) cluster that has similar clinical symptoms.
The first test, GenoAmp Real-Time RT-PCR Flu A/ Flu B/ SARS-CoV-2/MERS-CoV, is a single-tube test that serves as a screening test for four ILIs in clinical samples. It enables detection and differentiation of influenza A, influenza B, SARS-CoV-2, and MERS-CoV genes simultaneously, from a single clinical sample.
[box title="" border_width="2″ border_color="#81d742″ border_style="solid" align="center" ]
Mediven offers a single-tube screening test that enables detection and differentiation of influenza A, influenza B, SARS-CoV-2, and MERS-CoV genes simultaneously.
[/box]
Our second test, GenoAmp Real-Time RT-PCR SARS-CoV-2, helps to confirm COVID-19 infection in clinical samples. Both the tests are designed in line with the recommendations by the WHO.
Our team strives for designing tests with high sensitivity and specificity to control potential false positive and false negative clinical results. The GenoAmp tests target nucleocapsid (N), RNA-dependent RNA polymerase (RdRP), and spike (S) genes of SARS-CoV-2. The S gene, in particular, has been indicated to have better sensitivity in the nasopharyngeal swab samples as per a recent study published in The Lancet in January 2020.
Specificity is another critical factor in clinical diagnostics. We have conducted extensive cross-reactivity studies to eliminate the chances of cross-reactivity with other viruses. For instance, our cross-reactivity studies for GenoAmp rRT-PCR SARS-CoV-2 have covered many viruses, including SARS-CoV and MERS-CoV, to eliminate chances of false positives.
Considering the need for testing different types of clinical samples, our research team has specifically focused on covering many sample types that are commonly used for testing infections in clinical settings. The sample types that can be used for carrying out GenoAmp tests include bronchoalveolar lavage, tracheal aspirates, sputum, and nasopharyngeal or oropharyngeal swabs. This offers hospitals the flexibility to use our tests for testing patients in different stages of infections since the accuracy of test results could also depend upon the sample types used.