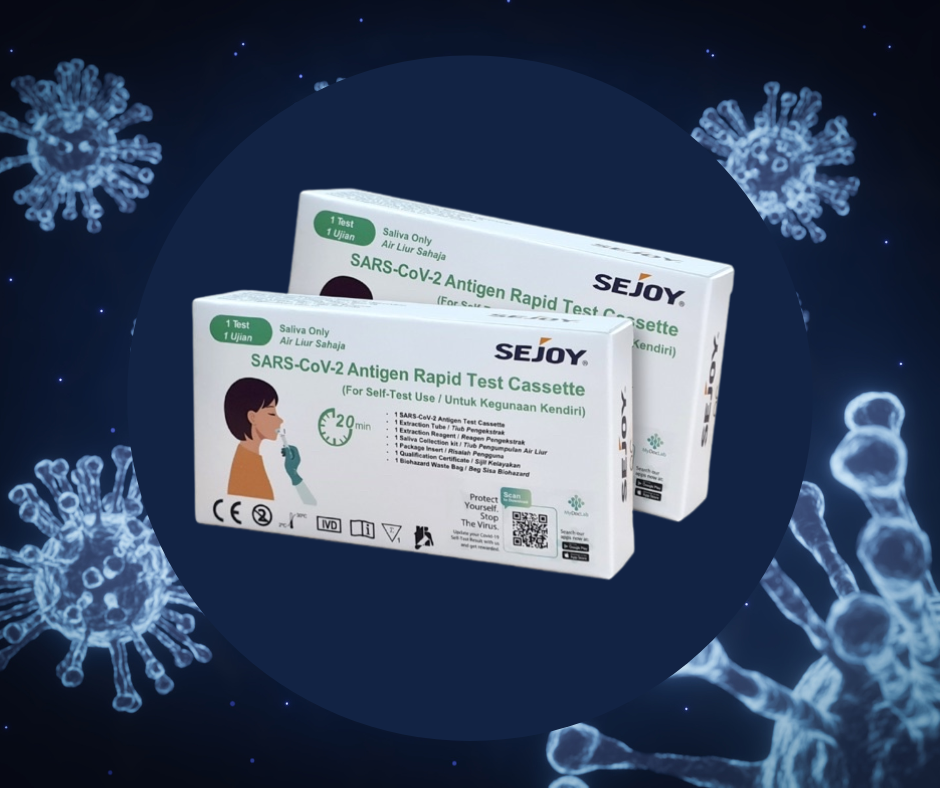 Mediven is proud to announce that the Sejoy range of test kits has received an extension on its expiry date for another 6 months until 31.03.2024. This announcement is based on the approval letter from the Malaysia Device Authority Ref: MDR-20230324-70075 Date: 11-04-2023.
We understand that the reliability and accuracy of test kits are of utmost importance, especially during these challenging times. This extension provides our valued customers with more flexibility in planning their testing schedules without compromising the quality of the results.
As always, Mediven remains committed to providing our customers with the highest quality products and services. We would like to thank you for your continued trust in the Sejoy range of test kits and assure you of our unwavering dedication to your health and safety.